Bethel offers Sunday School classes for all ages. Children and teens will enjoy classes designed just for them, while adults can choose from a variety of topics and classes, from Bible character studies to marriage or parenting. The following brief descriptions of each class will help you find the best fit for you.
Nursery – We love babies at Bethel! Our loving volunteers provide care for your child aged birth to two years. Crackers and juice are provided with your permission.
Prekindergarten (3 year olds) – This energetic groups moves from tables where they color to the floor for singing and Bible lesson.
Beginners (4 and 5 year olds) – This age group has two classes. Velma Mosley has faithfully led students for over 40 years. Many of the leaders in our church learned from this dear teacher.
Beginners 2 (4 and 5 year olds) – Carrie Forrest and Kathleen Jennette lead a smaller class for this age group. Students love this fun duo of teachers.
Primary (6-7 year olds) – Darrel Bailey and Michelle Mitchell guide this fun group. The gentle care they provide is perfect for a group of inquisitive, young minds.
Middlers (8-9 year olds) – Shelly Gupton leads this class, drawing on her experience with her own four children.
Juniors (10 and 11 year olds) – There could not be a more caring duo than Donna Forrest and Pam Thornton. I'm not sure how it's possible, but every year they claim to have the most wonderful students in the church.
Early Teen Girls – Miriam James and Beth Waynick lead these young ladies through this impressionable age, serving as mentors and friends to these ladies during these important years.
Early Teen Boys – Long-time teacher Michael Lytle is a man of integrity who is investing in the next generation of young men.
High School – Youth Pastor Jon Forrest teaches the high school age group. This group is not afraid to have fun while exploring the timeless truths of God's Word.
College and Young Adults – Shawn Goff may be the most energetic 40-something on the planet. He and his assistant Will Thornton incorporate real life with the real truth from the Bible.
Searchers – Matt Johns, diehard Nashville Predators fans, leads this group of young adults in biblical topical studies dealing with real life issues. He is assisted by Aaron Nicholson.
Philippians Class (Adults) – Rusty Campbell leads conversations that move from Genesis to current events.
Life Builders (Adults) – Sunday School Superintendent Chris Milom leads this group as they balance love for the Scriptures and love for community.
New Discoveries (Adults) – Donnie Stevanus is six feet, ten inches tall…mostly heart. His class is not afraid to wade off into the deep waters of Bible study.
Husbands and Wives (Adults) – Assistant Pastor Terry Forrest brings incredible wisdom and experience to his students as he alternates studies between marriage building and parenting class.
Homebuilders 2 (Adults) – This group of parents and young grandparents are not only prayer warriors but also faithful to meet very practical needs in the Bethel community.
Homebuilders 1 (Adults) – Barry Raper and Eric Thomsen lead this group of adults in deep, thoughtful study.
Women's Bible Study (Adults) – Charlcie Boyd leads this group of ladies who love one another and the world around them dearly. (They maintain Bethel's food pantry as well.)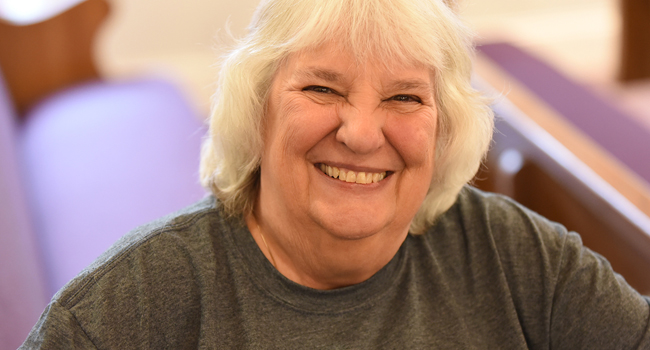 Bedrock Bible Class (Senior Adults) – Timmy Jennette enjoys teaching this group of people who are his parents' age. Needless to say, they keep Timmy on his toes.
Auditorium Class (Adults) – Barney Hicks leads the Auditorium Class. Although the room is large, Mr. Barney is a thoughtful minister to everyone in his care.
Discovering Bethel (Adults) – Pastor Barry Raper leads this six-month class periodically. It is a wonderful place to become acquainted with Bethel Church and Free Will Baptist doctrine. Many times, it is a precursor to church membership.
We look forward to seeing you in Sunday School. Use the maps below to navigate your way to the class of your choice. (Click on the map for a larger version).